Malcolm X Festivals & Celebrations
PLEASE ADD ANY ADDITIONAL EVENTS NOT LISTED.
Atlanta:
http://www.malcolmxfestival.com/
Dallas:
2018 Malcolm X Festival Celebrates Culture and the Life of
Freedom Fighter and Humanitarian Malcolm X
Many of us are still beaming with pride following the beautiful display of African Culture in the recent film, 'Black Panther'.   Malcolm X' often discussed using culture as a tool for self-discovery, as well as a weapon in the struggle of black empowerment.  Thus sprouted this year's festival theme, 'Culture, A Tool for Liberation; Educate, Educate, Organize'. 
Malcolm X stated, "The worst crime this system has committed is to teach us to hate ourselves".   To properly educate our children, we must teach them about their African roots and culture.  We must teach them to love themselves and to believe in themselves.
The 2018 Malcolm X Festival will take place Saturday May 19th, (the actual day Malcolm was born) from 11a.m. to 7 p.m., at the Pan-African Connection Bookstore, (inside the parking lot of the Glendale Shopping Center), located at 4466 S. Marsalis Ave., Dallas Texas 75216.
Organizer Akwete Tyehimba says, "This festival is for the youth. They can look to Malcolm X and know that they too can transform negative or even criminal actions, to become one of the greatest leaders in world history". 
Unlike festivals dreamed up over corporate marketing meetings, this festival continues to swell from its community's heart, just as it did 47 years ago, at Pearl C. Anderson Middle School in 1971, where it sprang from a South Dallas grassroots alliance. 
Featured performances and activities; Children's Oratorical Contest (11:30 am), Barri Pearson Band, The Koineers (children's band), The Take Over Band, African Drumming and Dancing, Singer Herchel Jordan,  One Accord Band, Children's STEM Station with HAK Electronics, Art.Sco, Conscious Development, Bro. Yassir, Da U.A., Bro Shaheed, Umi's Children, Comedian Shucky Ducky, Poetry Cipher with Leo Hassan , Showtime Corvette Club, former gang member Tyrone Tate, Diane Ragsdale, Nuri Muhammad, NCOBRA (Reparations), MAPB (Mother Against Police Brutality and other local speakers. 
There will also be a special remembrance of local community organizers Ifayomi Karioki, Fahim Minkah, and Bro. Fred Ghaffar.
The 2018 Malcolm X festival is sponsored by the Malcolm X Festival Committee, The Pan-African Connection Bookstore, Art Gallery and Resource Center, HAK Electronics and City of Dallas Office of Cultural Affairs.  It is free and open to the public. For more information on becoming a vendor or volunteer, contact Akwete Tyehimba at 214-943-8262.
https://visitdetroit.com/event/malcolm-x-day-2018-malcolm-martin/
Oakland: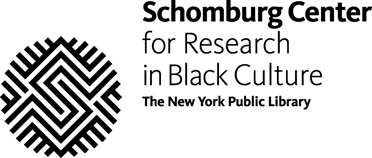 REGISTRATION
This is a ticketed event with open seating. We recommend that you arrive early for your choice of seating.
GUESTS
Please note that holding seats in the Langston Hughes Auditorium is strictly prohibited and there is no food or drinks allowed anywhere in the Schomburg Center.
AUDIO/VIDEO RECORDING
Programs are photographed and recorded by the Schomburg Center. Attending this event indicates your consent to being filmed/photographed and your consent to the use of your recorded image for any all purposes of the New York Public Library.
PRESS 
Please send all press inquiries (photo, video, interviews, audio-recording, etc) at least 24-hours before the day of the program to Ayofemi Kirby at [email protected].
Topic starter
Posted : 08/05/2018 8:04 am
Posted : 08/05/2018 2:09 pm